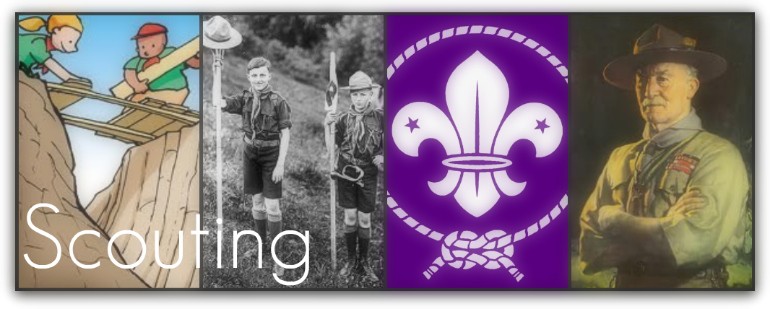 Scouting, also known as the Scout Movement, is a worldwide youth movement with the stated aim of supporting young people in their physical, mental and spiritual development, that they may play constructive roles in society.
Scouting began in 1907 when Robert Baden-Powell, Lieutenant General in the British Army, held the first Scouting encampment on Brownsea Island in England. Baden-Powell wrote the principles of Scouting in Scouting for Boys(London, 1908), based on his earlier military books. During the first half of the 20th century, the movement grew to encompass three major age groups each for boys (Cub Scout, Boy Scout, Rover Scout) and, in 1910, a new organization, Girl Guides, was created for girls (Brownie Guide, Girl Guide and Girl Scout, Ranger Guide).
Scouting, Scouts, padvinderij of verkennerij is een door Robert Baden-Powell opgerichte internationale jeugdorganisatie. Padvinderij en verkennerij zijn verouderde termen die de huidige organisatie niet meer hanteert.
Wereldwijd is Scouting de grootste jeugd- en jongerenorganisatie met in totaal zo`n 38 miljoen leden verdeeld over zo`n 160 landen. De meeste scoutsverenigingen in de wereld zijn verenigd in de overkoepelende World Organization of the Scout Movement (WOSM) en/of World Association of Girl Guides and Girl Scouts (WAGGGS). In veel landen wordt nog onderscheid gemaakt tussen Verkenners en Gidsen. Dit zijn respectievelijk de jongens- en meisjesverenigingen.