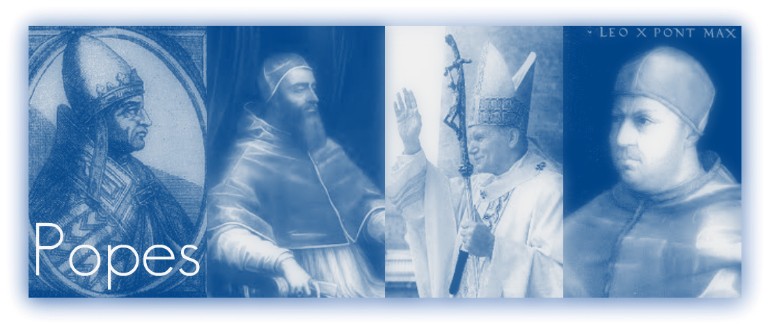 The Pope is the Bishop of Rome, a position that makes him the leader of the worldwide Catholic Church (which is composed of the Latin Rite and the Eastern Catholic Churches in full communion with the see of Rome). In the Catholic Church, the Pope is regarded as the successor of Saint Peter, the Apostle.
The office of the pope is known as the papacy. His ecclesiastical jurisdiction is often called the "Holy See" (Sancta Sedes in Latin), or the "Apostolic See" based upon the Church tradition that the Apostles Saint Peter and Saint Paul were martyred in Rome. The pope is also head of state of Vatican City, a sovereign city-state entirely enclaved within the city of Rome.
De benaming paus is een van de titels van het hoofd van de Katholieke Kerk. De regeerperiode van een paus wordt pontificaat genoemd.
De paus draagt de titel Plaatsbekleder van Jezus Christus op Aarde, de opvolger van sint Petrus, de bisschop van Rome, het hoofd van de Rooms-katholieke Kerk en is het staatshoofd van Vaticaanstad.