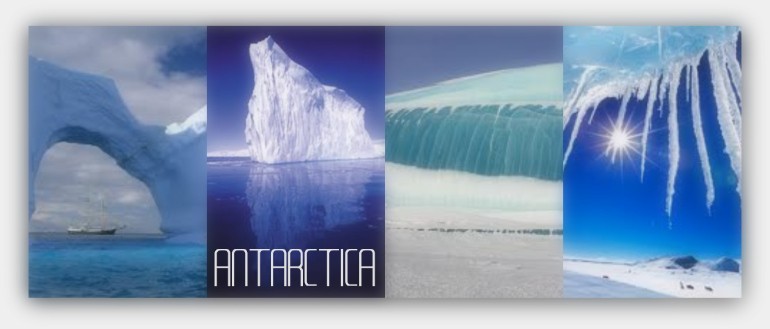 Antarctica is Earth`s southernmost continent, encapsulating the South Pole. It is situated in the Antarctic region of the Southern Hemisphere, almost entirely south of the Antarctic Circle, and is surrounded by the Southern Ocean. At 14.0 million km2 (5.4 million sq mi), it is the fifth-largest continent in area after Asia, Africa, North America, and South America. For comparison, Antarctica is nearly twice the size of Australia. About 98% of Antarctica is covered by ice that averages at least 1 mile (1.6 km) in thickness.
Antarctica is het continent rond de Zuidpool van de aarde. Antarctica is genoemd naar de Arctis, het Noordpoolgebied, met het voorvoegsel anti- (tegenover-). In oppervlakte is het het vijfde continent, na Azië, Afrika, Noord-Amerika en Zuid-Amerika en voor Europa en Australië.
Antarctica wordt omringd door de Atlantische Oceaan, de Indische Oceaan en de Grote Oceaan (volgens de oude indeling in oceanen). Al de zeegebieden rond Antarctica, bezuiden de 60e breedtegraad, worden tegenwoordig benoemd als de Zuidelijke Oceaan (of Antarctische Oceaan). Het land en het water rond Antarctica wordt gezamenlijk aangeduid met de term Antarctis.