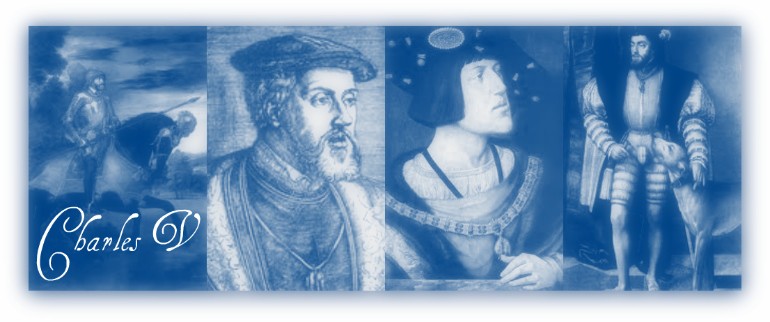 Charles V (24 February 1500 – 21 September 1558) was ruler of the Holy Roman Empire from 1519 and, as Charles I, of the Spanish Empire from 1516 until his voluntary retirement and abdication in favor of his younger brother Ferdinand I and his son Philip II in 1556.
As the heir of three of Europe`s leading dynasties—the House of Habsburg of the Habsburg Monarchy; the House of Valois-Burgundy of the Burgundian Netherlands; and the House of Trastámara of the Crowns of Castile & Aragon—he ruled over extensive domains in Central, Western, and Southern Europe; and the Spanish colonies in North, Central, and South America, the Caribbean, and Asia.
Keizer Karel V (Gent, 24 februari 1500 – Cuacos de Yuste (Spanje), 21 september 1558), voor zijn mondigverklaring Karel van Luxemburg geheten, uit het Huis Habsburg, was sinds 1506 landsheer van uiteindelijk (1543) alle Nederlandse gewesten, van 1516 tot 1556 als Koning Karel I koning van Spanje en van 1519 tot 1556 als Keizer Karel V keizer van het Heilige Roomse Rijk.