______________________________________________________________________________________________________________________

George Washington

Tijdens mijn zoektocht naar oude, echt verzonden maximumkaarten ben ik mij gaan verdiepen in George Washington, de eerste president van de Verenigde Staten. Eind 19e eeuw verschenen de eerste Amerikaanse postzegels met zijn beeltenis erop. Het leek mij dan ook voor de hand liggend dat er ansichtkaarten moesten bestaan waarbij deze postzegels aan de beeldzijde van de kaart geplakt waren. Dat bleek inderdaad zo te zijn echter van een beeldovereenkomst was vrijwel zelden sprake. Ik kwam er al vrij snel achter dat het aantal ansichtkaarten met zijn beeltenis ontelbaar groot is en het leek dus onbegonnen werk om iets te vinden dat voldeed aan mijn criteria.

Ik ging mij dan ook concentreren op de ansichtkaarten van standbeelden van Washington die door het gehele land te vinden zijn. Via internet is het relatief eenvoudig om de locatie van de standbeelden te achterhalen. Aangezien het mij te doen is om ansichtkaarten tussen 1895 en 1920 kwam er al direct een schifting omdat de modernere standbeelden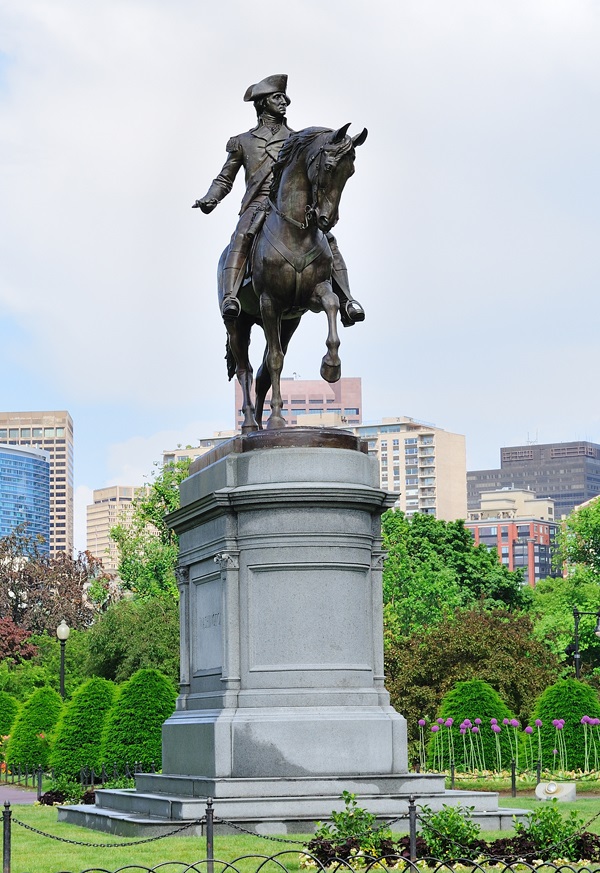 die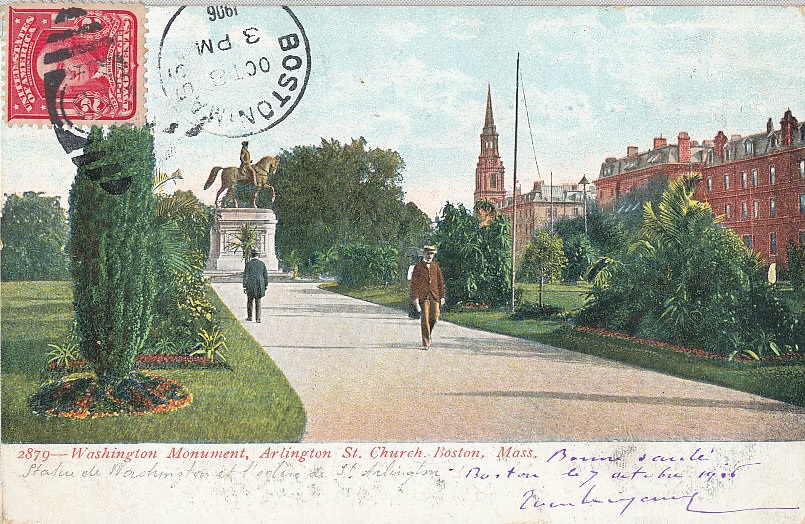 ná 1920 zijn gemaakt al direct afvielen.
En toen startte de zoektocht. Uit de hierbij afgebeelde kaarten blijkt dat ik liefst vier verschillende heb kunnen vinden die het predikaat maximumkaart volledig verdienen. Voor de duidelijkheid heb ik bij iedere maximumkaart een afbeelding geplaatst hoe het standbeeld er momenteel uit ziet.
De oudste maximumkaart die ik heb gevonden is in 1906 verzonden (afb. boven). Het standbeeld van Washington te paard staat in Boston, in de staat Massachusetts en is in 1869 vervaardigd door Thomas Ball. De datum van verzending is 8 oktober met bestemming het plaatsje Etel in Frankrijk. In het vertrekstempel is te lezen Boston Mass. Dat klopt dan bijzonder goed met de locatie en kan er van een correcte maximumkaart gesproken worden.
In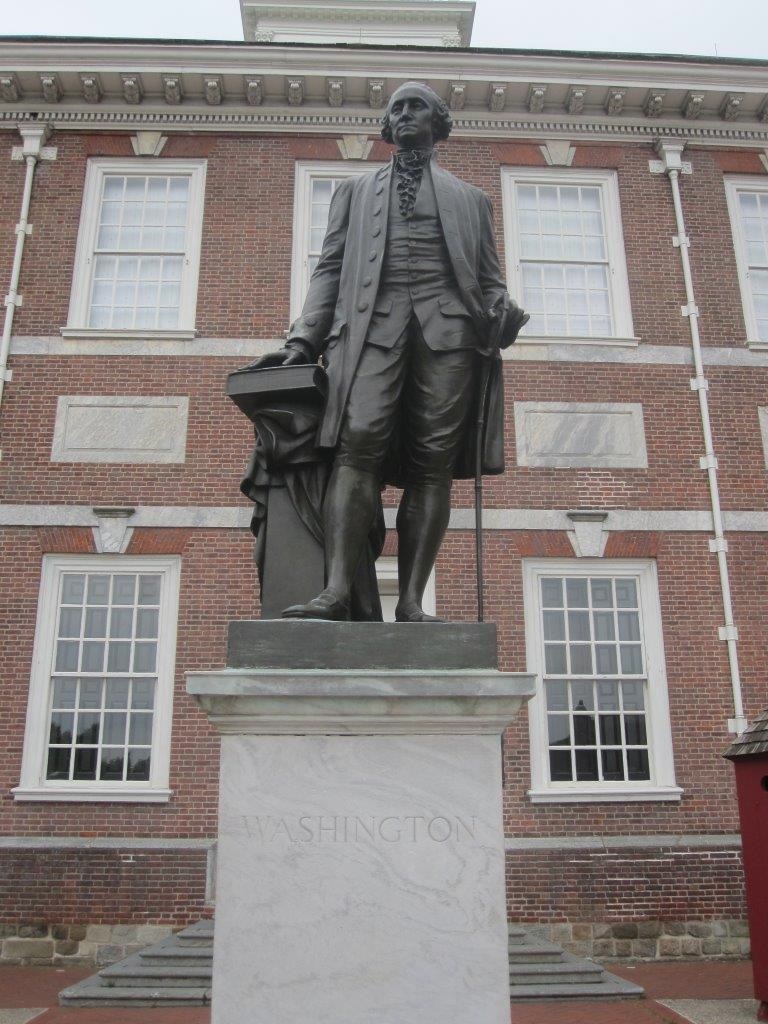 Philadelphia in de staat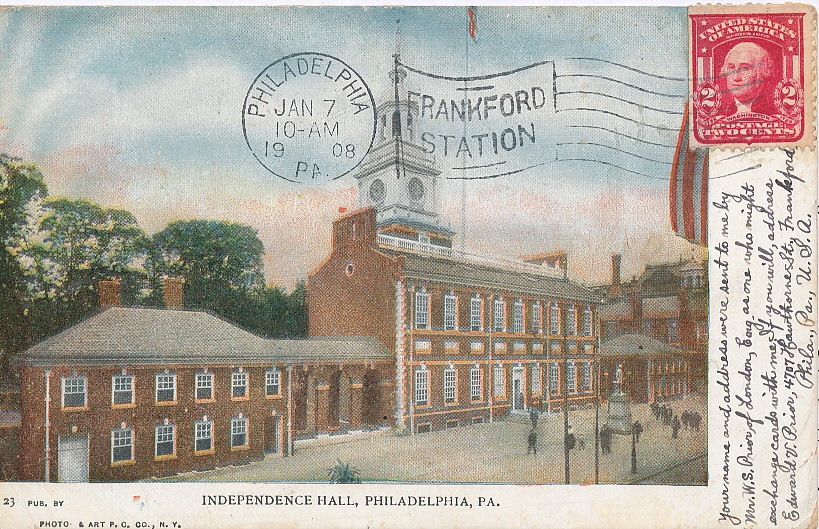 Pennsylvania staat zijn beeltenis vóór de Hall of Independence (afb. rechts). De stempeling is gedaan in Philadelphia en gedateerd 7 januari 1908. De kaart werd verzonden naar Kopenhagen in Denemarken en werd daar bezorgd op 20 januari.
In de staat Maryland in Baltimore staat op Mount Vernon Square het eerste monument dat ter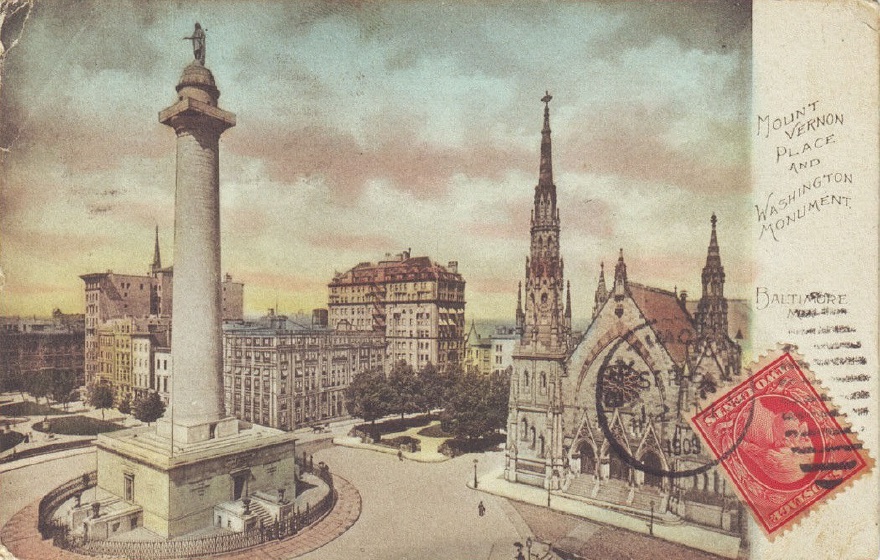 gedachtenis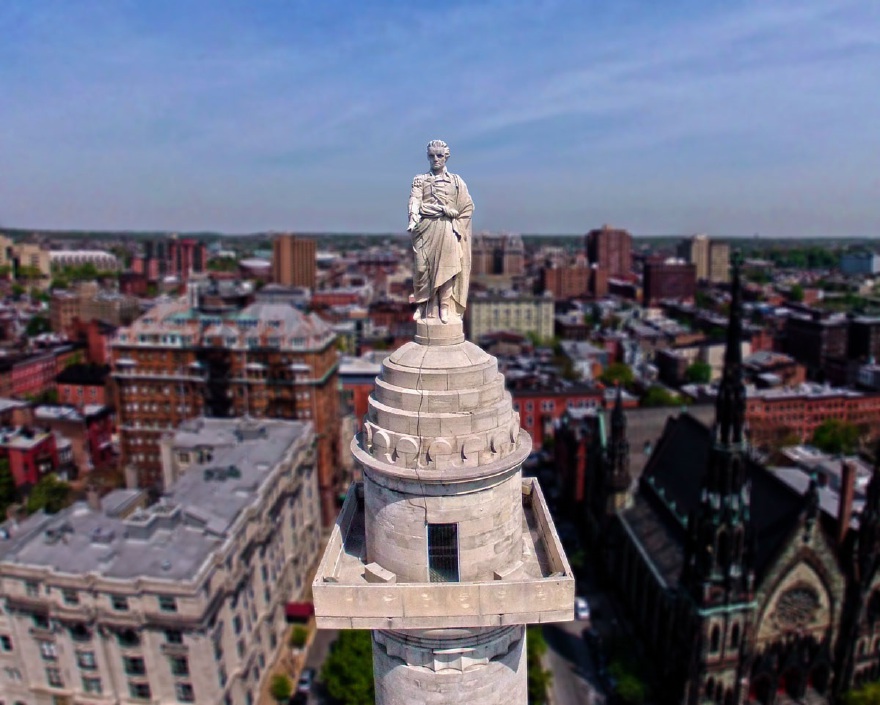 aan de eerste Amerikaanse president werd opgericht. Het dateert uit 1829 en werd ontworpen door Robert Mills.
Bovenop dit kolossale monument staat de beeltenis van Washington. De naam Mount Vernon verwijst naar het landgoed in de staat Virginia dat in het bezit was van de familie Washington en waar de president een groot deel van zijn leven woonde.
Hierboven de kaart waarop het gehele monument te zien is verzonden vanuit Baltimore op 6 september 1909.
Tot slot een kaart met daarop het standbeeld van Washington in de stad New York City. Het is te zien in Wall Street, recht voor de Federal Hall genaamd de "Treasury". Ontworpen in Griekse stijl door de architecten Town en Jackson Davis en voltooid in 1844.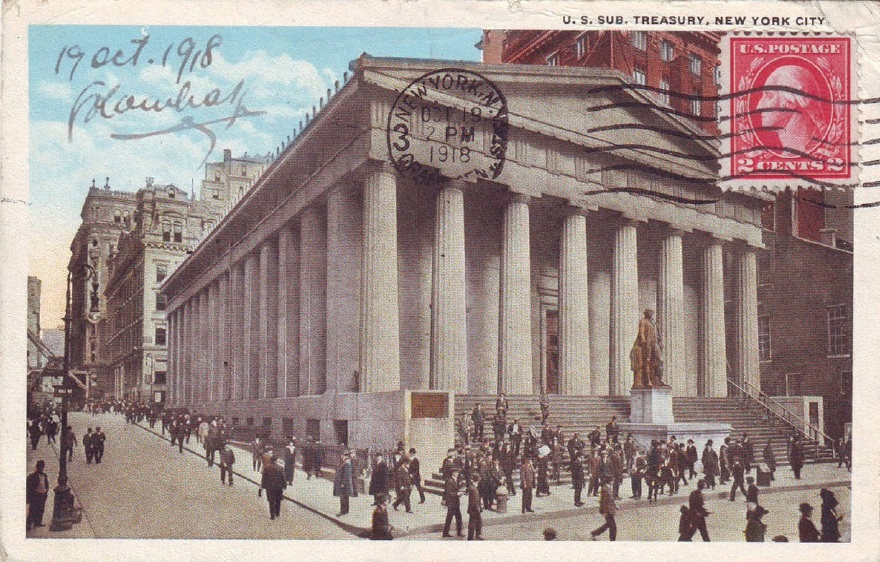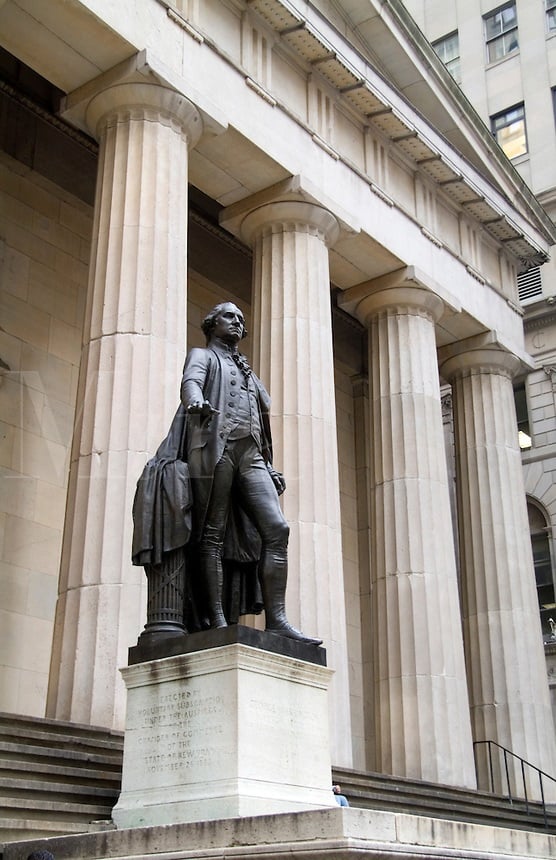 De kaart werd naar het Franse Mamers verzonden op 19 oktober 1918 en bij deze maximumkaart sluit de stempeling New York City naadloos aan. Mijn zoektocht is nog niet ten einde en vroeg of laat zal ik weer maximumkaarten vinden uit het begin van de vorige eeuw met de afbeelding van president George Washington.
< Ronald van der Leeden >